Bargeboards Melton Mowbray, Leicestershire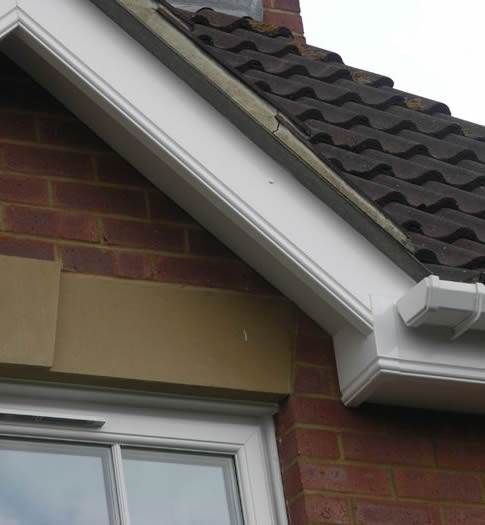 long-lasting, low-maintenance bareboards from DGL
What are bargeboards?
Bargeboards are decorative features which are mounted on the gables of the house, following the pitch of the roof.
The bargeboards are mounted right along the roofline, obscuring the structural details of the roof and adding a decorative accent to your house in the Melton Mowbray, Leicestershire area.
Bargeboards from DGL
DGL have a full range of bargeboards to improve the look of your home and reduce essential maintenance.
Long-lasting, low-maintenance bargeboards
Timber bargeboards have been used traditionally in Melton Mowbray, Leicestershire to enhance a home's exterior. This has required significant maintenance to ensure your home does not encounter problems with rot, rust, mould and insects, and to ensure your home continues to look smart and clean.
That's why we've developed a range of long-lasting, low-maintenance bargeboards that all come with a 10-year guarantee.
Now you can dramatically transform the exterior of your home with DGL, confident that it'll keep its looks for many, many years to come and with the minimum of maintenance, meaning no more painting.
All of our bargeboards are available in a range of styles and finishes again to match and compliment your home.
You might also be interested in our fascias, soffits or bargeboards.